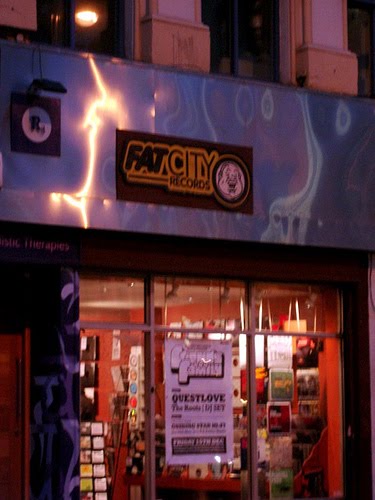 Fancy supporting the Japanese Red Cross help the victims of the earthquake and tsunami whilst improving your record collection at the same time? Thought so.
As far I know, they are the only shop doing something for the cause, so until midnight tomorrow (Thursday 24th March), 10% of all sales will be going to charity.
So go on and go crazy and clear out their entire reggae collection, pick up those jazz bits at a fraction of their original prices and oh just buy all the funk and disco and soul and hip hop.
http://fatcity.co.uk
And before anyone points it out, yes I know the picture is of the old Manchester shop but that's how I still imagine it.