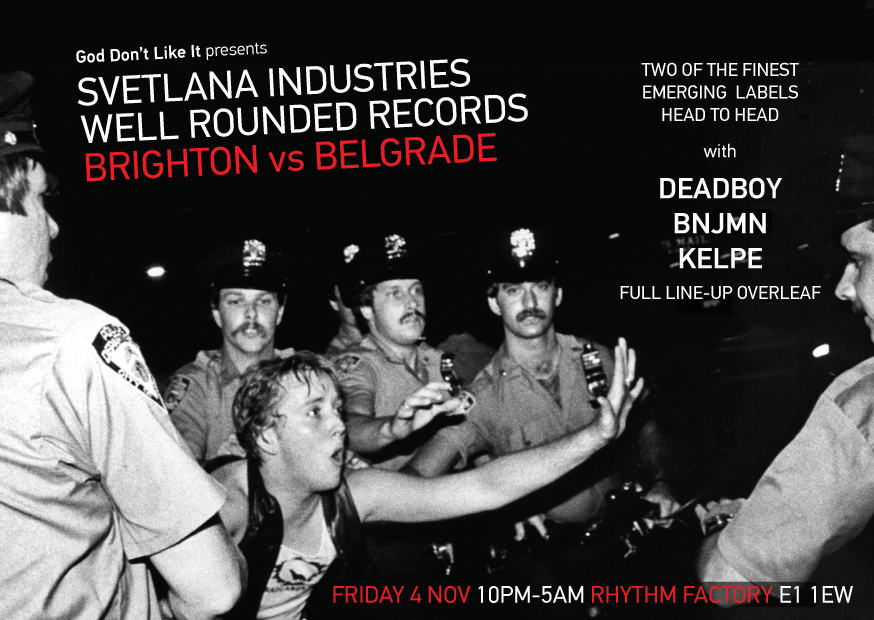 Apologies to Toby and Andrea Svetalna for being so slow on this one - so slow in fact that it's really three pieces of news all in one now!
Firstly, after putting out two releases in one month in June 2011, with strong and widely praised records from emerging talents BNJMN and Nightwave, Svetlana repeats the formula with two five track EPs from the label's Eastern European heartland: on 10 October the debut EP from Hungary's Polyklinik, and at the end the of the month the long awaited Machine City EP from Bulgarians 1000names.
Budapest native Polyklinik is new to the public consciousness, but an old friend for the label, and he's as enigmatic as his music, failing to turn up to photo shoots, amassing analogue synths and drum machines, and agreeing to meet only in public places. Over the last three years his music has changed: what began as a optimistic melodic dubstep sound has become denser, murkier, and gloopier. Influenced by the beats scene but far away from chopped up vocals and jazzy beats born in Californian sunshine, this is music from a country mired in financial crisis,
Prime Ministerial lies
and
toxic red sludge
.
Bulgarian duo 1000names are also long time associates of Svetlana, but surprisingly this is their first proper release for label, after dropping an album and EP on the UK's Black Acre, and an album on French label Eklektik. The EP is a vision of a future society, neither dystopian nor utopian, but somewhere in the middle, just like our own, and the sound is a timely slinky disco take on the contemporary beats sound. Lead track La Boheme has already attracted strong support.
SVET006 POLYKLINIK - The + EP is out now, SVET007 drops 31 October.
And secondly, next Friday (4th November 2011) Svetlana are taking over the Rhythm Factory in Whitechapel to present their first ever London showcase in conjunction with Brighton's hardcore underground house monsters Well Rounded Records, the label that launched Deadboy among others, and he'll be headlining the night alongside BNJMN, Kelpe, Brey, Spatial and many more.
Also on the line-up is new Svetlana signing Microburst, whose live set was recently described as "a revelation" by one London reviewer.